A Q&A with Robert & Dennis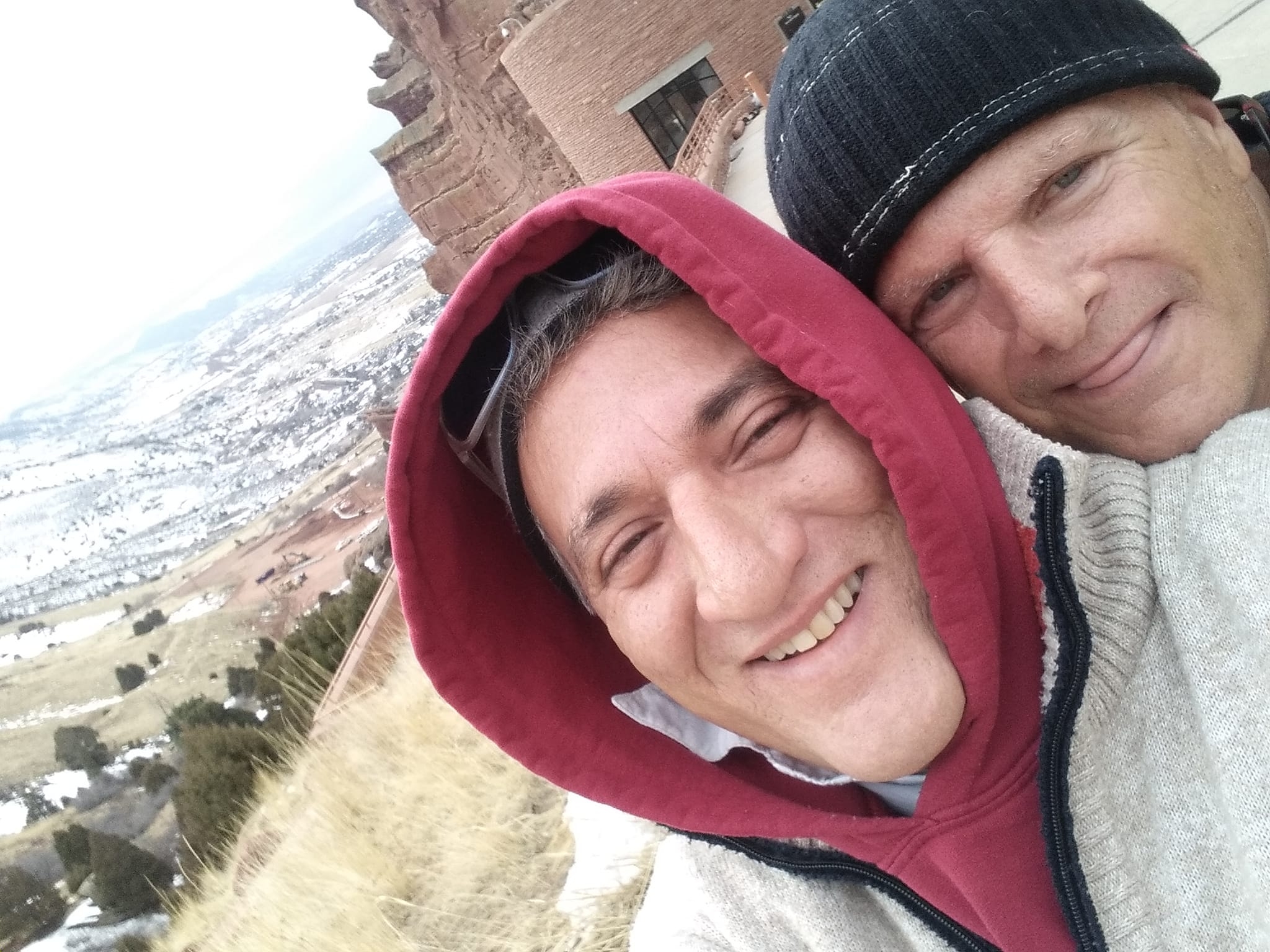 Photo courtesy Robert & Dennis
How did you meet? Was it love at first sight? What were some of the qualities that attracted you to each other, and made you realize that he/she/they were 'the one'? We met at a C-town supermarket in uptown NYC Manhattan, He saw me at the cash register as he walked in, wide eyed... stood two feet from me and said out loud, " I never knew there even was such a handsome man on earth - I am so dazed and in need and want to talk/meet you."  That was 6 years ago this last April.
Do you have a wedding date set? How'd you choose the date? Due to the pandemic plans have been put on hold for 2 years now.
What are some of the fun details about planning your wedding? What are some ways you've found most helpful to de-stress during the planning process? (if you're already married... please share anything you'd like about the planning of Your Special Day) Being with family and dressing up and fancy music
What are your Wedding Colors? What are some of the ways you'll include the colors in your ceremony and reception? (apparel, florals, decor...) Any thoughts of including a Rainbow Theme? That is one of the fun parts of planning is getting to try many things to find what looks and fits best for us.
Are your families supportive of your relationship? Will family members participate in your Wedding Ceremony? We hope so.
Any other details about your Wedding/Reception/Honeymoon Plans that you'd like to share? We love reading all the wonderful nuances and exciting ideas, so tell us as much as you like! We have a small dog we need to have included in whatever our plans may be, he even travels with us all the time.
Why are marriage rights important to you? What is your advice to others in a committed relationship, as they consider whether or not to have a wedding of their own? If you're true to yourself and to your partner you will be so much more comfortable with each other and life itself.
Favorite Quote?
His- "Say what I mean & I do as I say"
Mine- "Kill your enemies with kindness"