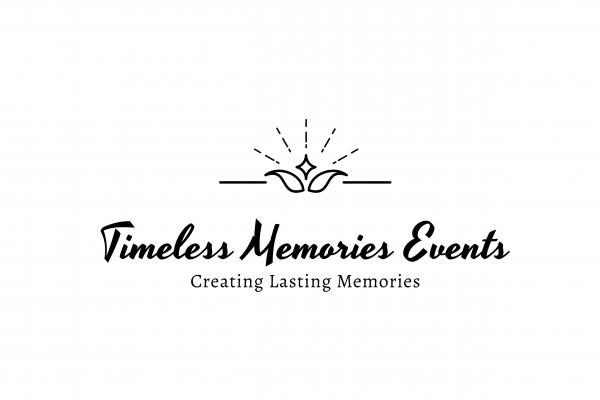 Timeless Memories Events is a wedding planning business based in MD. Founder Lori is honored to use her expertise to coordinate a remarkable celebration of love. Her mission is to provide a stress-free and enjoyable planning process so that you can spend your time making lasting memories with loved ones.
With nearly three decades of experience in coordinating large-scale corporate functions, Lori possesses exceptional logistical management skills. After planning a large wedding for a friend, she discovered her passion for making wedding dreams come true. This talented professional especially enjoys developing a cohesive theme and design for events. Whether you desire a classic wedding or a modernly sophisticated occasion, Lori and her team are dedicated to accounting for every fine detail.
Establishment year:

2020

Keywords:
Testimonials
We were looking for support in planning our small garden wedding during Covid-19. Lori delivered service far beyond our expectations: vendor referrals, navigating decisions, coordinating vendors, last minute help when we were too overwhelmed with work to make decisions, helping us find the perfect outfits after we had exhausted our own resources. Lori gave us more than the support we expected, she was a fairy godmother helping us.
Shawn & Jasmine Wedding
/ Shawn L
Lori was very passionate about making sure everything was perfect. She communicated with us every step and her timeline for the event with all the complex logistics was perfect. It is very challenging at times to find a good event planner that thinks outside the box and goes above and beyond each and every step. Thank you Lori for all your had work and we are so appreciative we found you!
Wedding
/ Alex and Nicole
Lori was very dedicated about making sure everything went smooth. She communicated with us every step with the timeline for our event. It is very challenging to find a good event planner that thinks outside the box and goes above and beyond throughout the process but she succeeded. Thank you Lori for all your hard work and we are so appreciative we found you!
Wedding
/ Jenny / Mark
When I found Lori at Timeless Memories Events I knew then I was in good hands. I was a very nervous and anxious bride but she kept me calm each and every step on the day of my wedding. When she says "I got you", she means it. Trust her and you will be well taken care of. Weddings are a very tense time for everyone in the wedding party and the parents but most importantly the bride.
Wedding
/ Colleen
We searched for the right event planner that had our best interests and someone who could complete our vision for our wedding. She had every detail done with ease and to our absolute satisfaction. She managed every detail perfectly and we had no worry or stress with any of the planning so that we could concentrate on our guests. We could not have picked a better event planner. So very thankful!
Wedding
/ Steve & Laura
Lori was extremely helpful, thorough and a huge support for our wedding! She checked-in with us during the wedding and leading up to the big day to ensure things went smoothly and seamlessly! She was very helpful with communicating with the venue, caterer, DJ, florist, etc.! We had an amazing wedding and did not have to worry about a thing because Lori handled everything. Not only was she professional and organized but very detail oriented.
Wedding
/ Lindsey Rattet
Link to Social Media Profiles