The Liriodendron Foundation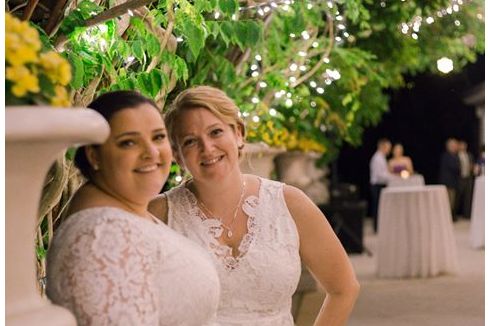 The Liriodendron Foundation
502 West Gordon Street, Bel Air 21014, Maryland
The Liriodendron Mansion property is owned by Harford County, MD, and operated by the non-profit Liriodendron Foundation.  Weddings are our primary source of revenue, but we rent for any type of social or business event.  The mansion dates from 1898 and is classical European style.  Although we are an elegant mansion with beautiful, original architectural detail, the house also has a warm and intimate feel.  We can accommodate weddings up to 120 people.  We are located in Bel Air, MD (the Harford County seat) but are tucked away on county parkland. Our grounds are beautifully maintained around the house as our outdoor ceremony area, but we are also surrounded by mature woods, making for a very serene setting.  Our historic mansion, with it's stunning architecture and wisteria-covered terrace, provides an enchanting setting for photographs.  We also are open free to the public on specified days and times; visitors can learn about the rich history of our site.  Our second floor provides space for exhibits, and we have a great relationship with local artists and art organizations.  We have a concert series and offer other ticketed events, but we also put on a number of free community events throughout the year.  
Establishment year:

1980

Keywords:
Testimonials
Courtney , married on 03/31/2018 5.0 View more We loved this venue! We had a late March Sunday brunch wedding ceremony and reception… We spent a long time looking for affordable options and didn't think we would be able to have something this beautiful in our price range. We got married in front of the main fireplace and I was able to bring my own decorations for the mantles and the stair railing. Very accommodating staff and a great value!
Affordable elegance
/ Courtney
We recently had our wedding at the Liriodendron Mansion. The staff were incredibly kind and helpful. The venue itself was absolutely beautiful and well maintained. Our questions and concerns were promptly answered as we were from out of town. We showed up the day before the event for the rehearsal and they were working hard to prepare the grounds which looked like a page out of a fairytale.
Fairytale wedding
/ Jackie
If I could get married here all over again I would! And we just got married October 2020
Fall 2020 wedding
/ Brielle
What a Stunning and Magical Place! The moment we set our eyes on the Liriodendron, we knew this was the place we were getting married. The venue is not only picture perfect for such an event, but the staff was communicative, kind, and made sure we were happy with everything. I cannot express just how grateful I am to be part of this historic mansion and it will always remain a special place to us.
Magical place
/ Jung
502 West Gordon Street, Bel Air 21014, Maryland
Link to Social Media Profiles