Roxy's Ice Cream Catering Truck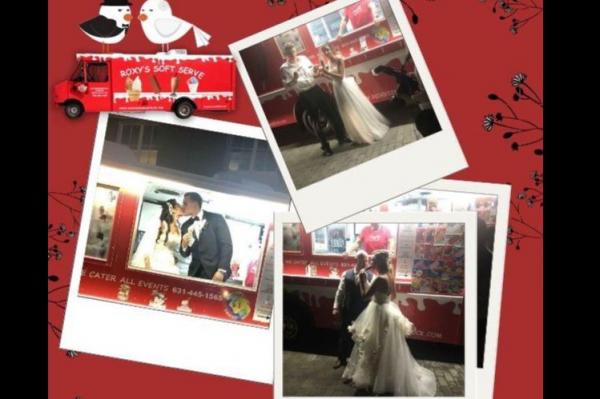 Roxy's Ice Cream Catering Truck
Remember the paint store commercial a few years ago?  "We ain't just paint"? Well, "we ain't just soft serve" We also carry 30 different varieties of frozen prepackaged bars & the faces kids love.
We also serve shaved ices in big flower cups where you pick the syrup you like.
Our machines are constantly being cleaned. We are not the typical dirty Ice Cream Truck you see running around the streets and haunting your neighborhood day & might.
See our website:  www.roxysicecreamtruck.com. See the video The Town of Islip shot on my truck.
I am a Suffolk County Certified Woman Owned Business. I am also a Director with The Greater Sayville Chamber of Commerce & a Director with The Islip Chamber of Commerce.
We charge per serving, not per hour.  No stress with an exact time limit.  We stay as long as it takes to make you happy.
We have an electronic counter that counts the number of servings that go out our serving window.  So you don't have to.
Looking to have a Catering Food Truck & Roxy's Special Events Ice Cream Truck?  We can recommend the Best Food Trucks to make your Ice Cream Event even more deluxe.
We have 3 options on our menu ranging from $4.00 per serving to $6.75 per serving.  
Establishment year:

2007

Keywords: