Moving Image Dance Academy & "FIRST DANCE VENUE"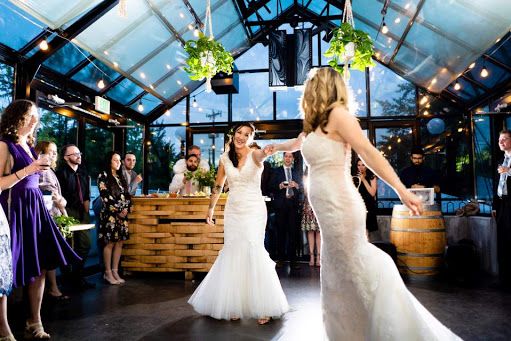 Moving Image Dance Academy & "FIRST DANCE VENUE"
2030 Sansom Street, Philadelphia 19103, Pennsylvania
Dance like everyone's watching! It's the perfect way to show the love you share and create a memory you'll cherish for a lifetime. Our personalized approach to teaching will give you the look and style you'll need to step onto the dance floor with confidence. 
We have two locations and they're totally different, please choose according to your needs. You can join our 5 times award winning dance studio on Sansom St, or get a FREE UPGRADE to our 9 times award winning FIRST DANCE VENUE on Rittenhouse Sq.
Our 9x award winning FIRST DANCE VENUE on Rittenhouse Sq. caters exclusively to couples first dance, mother/son and father/daughter dances! It's in a class by itself and it's the only one you'll find anywhere! If you want private lessons with the dance studio crowd, join our ballroom dance studio on Sansom St. All dance studios offer private lessons in a fun social environment and you're welcome to join the club. However, couples learning their "first dance" have specific needs and different goals than the many singles who join dance studios.
Our FIRST DANCE VENUE is different than all the dance studios and offers a free upgrade in learning and preparing! You'll get a reduced lesson rate and a huge reserved space for free! We have a vested interest in first dance and are dedicated to your needs! Couples asked for this, and we answered! You're guaranteed 25% off if you can find this superior quality at any dance studio, at any price! We have 86 reviews on the Knot, all from couples who called for a free upgrade! If you email and want a free upgrade to our First Dance Venue, be sure to ask for it. Calling always offers advantages, 2pm-10pm, 215-665-8411. 
Establishment year:

1990

Keywords:
2030 Sansom Street, Philadelphia 19103, Pennsylvania