Celtic Handfasting & Wedding Officiant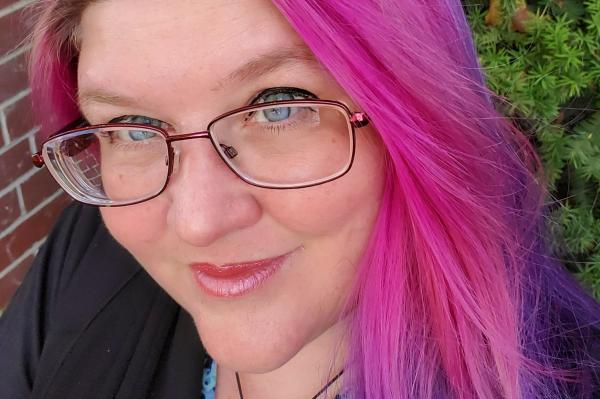 Celtic Handfasting & Wedding Officiant
Salt Lake City, Intermountain West
Do you want a wedding that is unique and beautiful, and that includes both ancient traditions and modern practices?

A wedding that is deeply spiritual, honoring the natural world and the joining of two souls, without being preachy, stuffy or boring? Or alternatively, not spiritual but yet meaningful and romantic? A Celtic handfasting or one of my non-denominational ceremonies may be just what you are looking for!

As an experienced celebrant, I can adapt to your needs and incorporate the symbolism and elements that will truly reflect your joining of two individuals in this most beautiful of ceremonies.

I can also help you take into consideration any concerns that you may have to help all members of your family or wedding party feel comfortable. Since 1996, I have officiated at dozens of weddings of all types, from more formal and traditional services to impromptu outdoor handfastings and elopements.

It's *your* special day, and it's my honor and pleasure to help you have the best ceremony you possibly can!

One of the things that sets many of my ceremonies apart is the use of special crystal singing bowls as part of the ceremonies. The bowls are made with quartz crystal and are combined with special minerals and metals such as gold, platinum, ruby, rose quartz and amethyst. They have a wonderful sacred sound and lend a beautiful air to the day.

My rates are reasonable and cover all aspects of the process, from the free initial consultation with you to the rehearsal and the ceremony. For a Celtic handfasting ceremony, I also include a session with the couple to help you construct your own traditional handfasting cord.

I can provide references from my many previous happy couples, and can travel to most areas of Utah and beyond, and have even traveled internationally to perform weddings!
Establishment year:

1996

Keywords:
Salt Lake City, Intermountain West
Link to Social Media Profiles