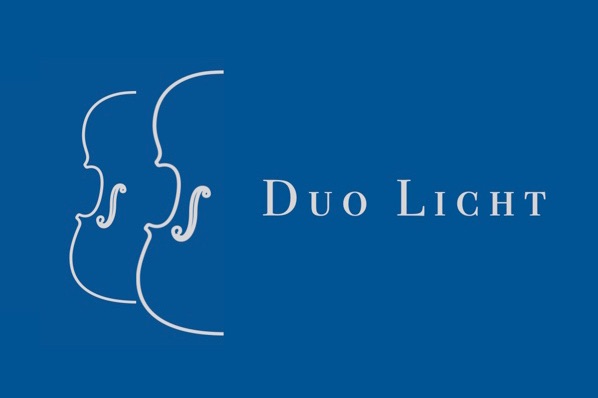 Duo Licht LLC
Winston-Salem, North Carolina
Duo Licht (Andy and Lilian-Terri) is a Husband and Wife, Violin and Viola Duo based out of Winston-Salem, North Carolina. Playing for happy couples throughout the state, this married duo is passionate about bringing people together through music. From classical to contemporary, Andy and Lilian-Terri can apply their creative playing styles to any musical genre you wish. Duo Licht is experienced in creating their own arrangements of music for their duo. Duo Licht strives to create full sounds with just two people. They specifically create arrangements of music that mimic the richness of a larger ensemble, such as a string trio or quartet.
Andy and Lilian-Terri first met in 2012 and were bound together by a shared love for music and matrimony. Both have extensive backgrounds in the musical world. While they are a newly established ensemble as of 2019, Lilian-Terri and Andy have extensive experience performing for weddings as part of other gigging agencies in the United States and Australia. Andy and Lilian-Terri are members of the Fayetteville Symphony Orchestra where Andy is in the 1st Violin section and Lilian-Terri is Principal Viola. Lilian-Terri has also performed with the Winston-Salem Symphony as a member of the substitute list and has also performed as guest Principal Viola for the Spartanburg Philharmonic in SC. Both musicians have various music diplomas including Masters degrees in violin and viola performance. They are also teaching artists, and teach for the Winston-Salem Symphony's P.L.A.Y. Music program and also for their private studio. They are committed to contributing to their city's status as the City of the Arts and Innovation, and they continue to spread their upbeat musical message.
Duo Licht offers a range of services designed to give your celebration its ideal score. They are happy to take requests and can arrange their own interpretations of popular songs. From beginning to end, this duet can grace your entire wedding day with their musical talents. They can provide prelude, ceremony, postlude, and reception music. They can also perform for other occasions, such as corporate functions, restaurant background music, and interactive school performances.
Establishment year:

2020

Keywords:
Winston-Salem, North Carolina
Link to Social Media Profiles