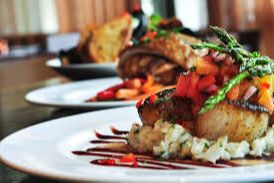 Chef's Creations LLC
15922 West Eldorado Parkway #500-814, Frisco 75035, Texas
Allow Us To Be Your Concierge Private Chef For Any Occasion! 
We offer Private Chef Service, Culinary Cooking Classes, Medical Cannabis Chef Service and Boutique Intimate Event Service in the Colony, Frisco, Plano, Dallas and Houston areas of Texas! Your Chef is Open and Available for USA Private Chef Traveling. We Know What it Takes to Make Your Social  Events Memorable. Allow Us To Host Your Family Dinners, Corporate Meeting, Charity Event, Wedding Reception, Holiday Party or Any Other Special Occasion and Experience Fabulous Dining in an Extraordinary Atmosphere. Your Certified Cannabis Chef is Here to Serve and Assist You in Making Your Occasion Memorable.  
Our Team at Chef's Creations Knows How Important it is To Make A Good Impression. As a Company That Provides The Highest Standards of Superb Food with Great Service, We Pride Ourselves on Farm-To-Table Fresh Meals. With Cooking Many Dishes From Scratch, Chef's Creations has Over 15 Years In The Hospitality Industry. Your Certified Chef is French Trained by Le Cordon Bleu Culinary Institution and A Former NFL & NBA Sports Chef. Specializing in Event Catering, Private Chef Service, Personal Chef Service and now featuring Executive Chef Collins as our Health & Wellness Cannabis Chef, We Are Passionate About Great Food. By Considering Your Unique Lifestyle and Cuisine Preferences, We Will Meet Your Requirements with Guaranteed Confidentiality and Discretion as We Plan Your Menu, Shop, Cook and Serve. With Strong Menu Development, Executive Chef Collins and Our Team Has Qualified Experience in Various Cuisines.
Our Chef Team Can Be Reached @ (469)325-8000. Manager Cynthia Sledge @ (214)562-9745. Or Email Us At This email address is being protected from spambots. You need JavaScript enabled to view it. or This email address is being protected from spambots. You need JavaScript enabled to view it.. 
It Would Be Our Pleasure To Provide Concierge Chef Service To You and Your Guests For All Occasions. Allow Us To Be Your Personal Chef Team!
"We Are Waiting To Hear From You!" 
Establishment year:

2013

Keywords:
15922 West Eldorado Parkway #500-814, Frisco 75035, Texas
Link to Social Media Profiles