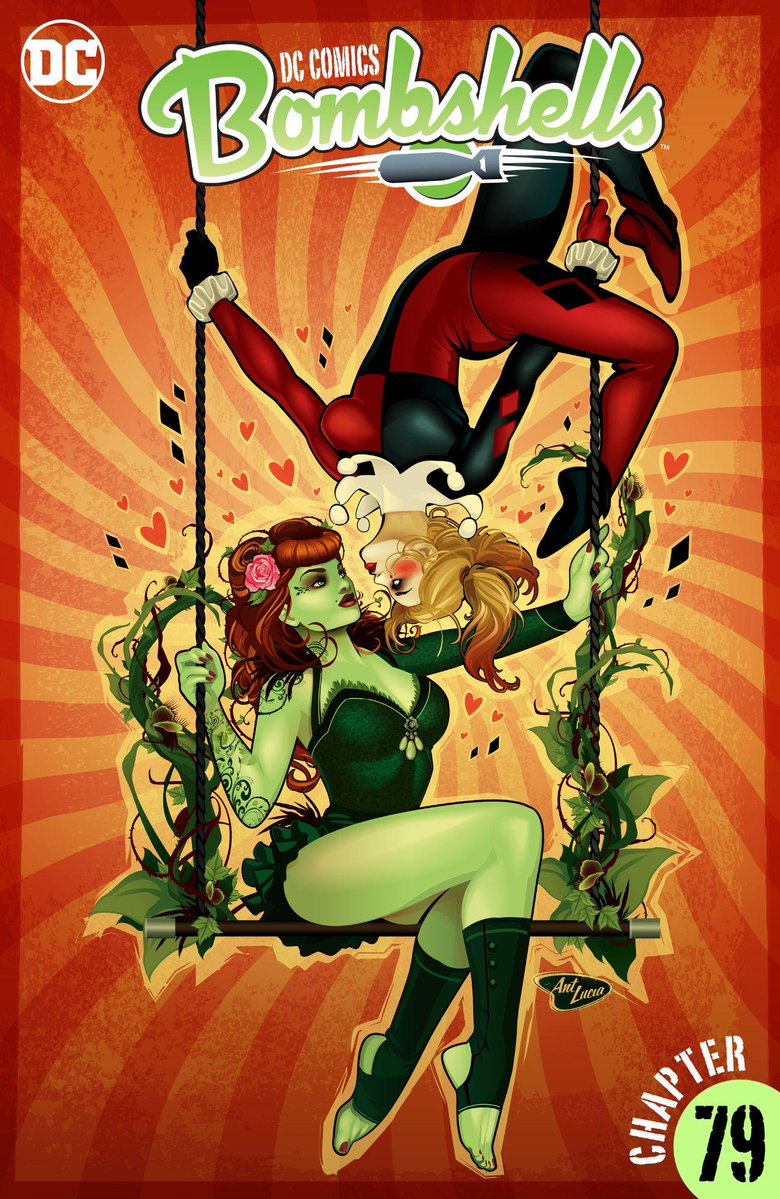 It's official: Harley Quinn and Poison Ivy are a couple!
Article by Marissa Higgins, DailyDot.com

If you've been holding out for iconic villains Harley Quinn and Poison Ivy to finally cement their relationship, you'll be excited to know the wait is over. That's right: After decades of the women's same-sex relationship being hinted at, their relationship is finally discussed in the open in the new DC Comics: Bombshells issue

Of course, as die-hard fans of the couple already know, the two have actually already shared a kiss in Bombshells #42, out last year. In the latest rendition of the series, Bombshells #79, however, their relationship is a central plot point.