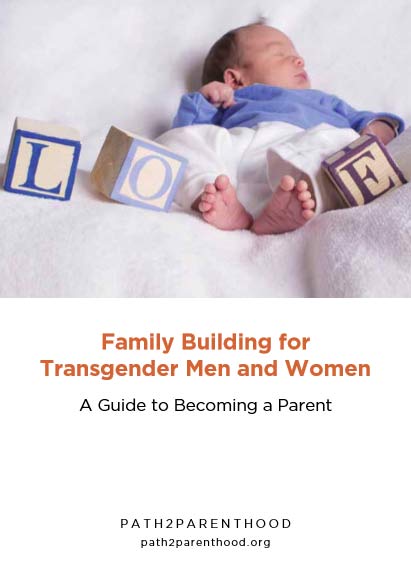 Here at RainbowWeddingNetwork.com, we are proud to partner with the team at Path2Parenthood.org.  This wonderful organization supports the LGBTQ community by offering insightful, respectful information in exploring options toward building a family.
Path2Parenthood assists everyone in our community; however we'd like to bring special attention to their handbook that is specifically focused on helping trans- men and women.
"This informational handbook is designed to provide an overview about family building for transgendered men and women, through both medical means and adoption. Everyone deserves to have the family of their dreams! Path2Parenthood hopes this book gives you the tools you need to make that happen."
http://392a0974f784a8a8b88c-3a99f1ca367373be2d273b2af6ac1a79.r93.cf1.rackcdn.com/p2p_TRANS_handbook_2016-2.pdf