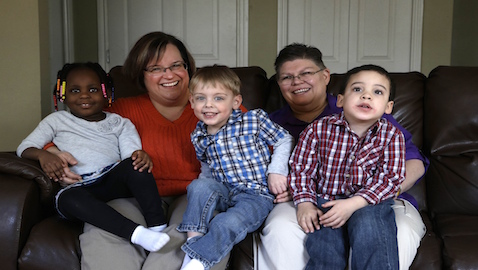 Is this the one?!
READ ON! http://www.jdjournal.com/2014/11/20/one-case-may-determine-the-fate-of-gay-marriage-in-america/?hvid=4ZjYWY/feed/
Article by: Noelle Price
Photo credit: MSNBC
Last Updated on Friday, 21 November 2014 11:06
Hits: 8
Last Updated on Friday, 31 October 2014 13:54
Hits: 44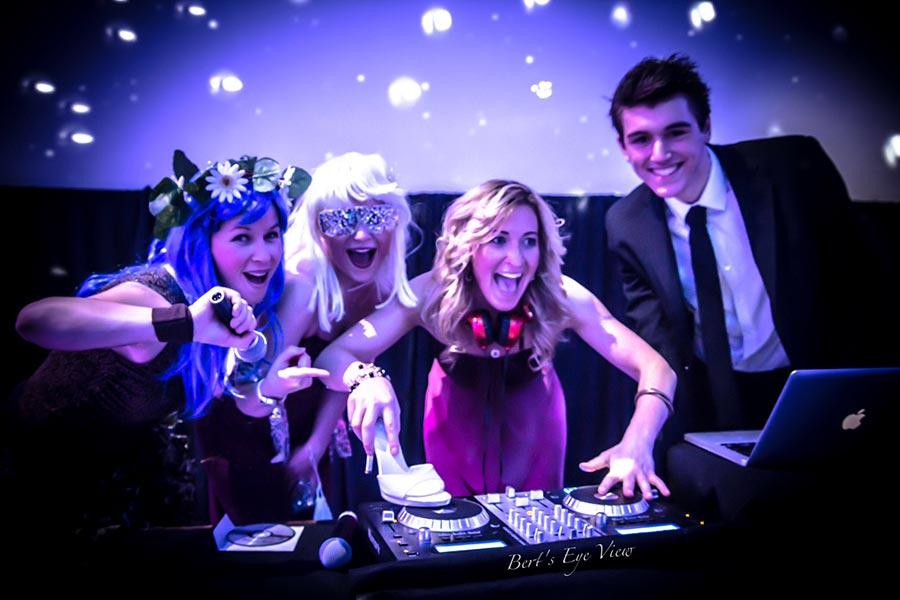 Our good friend DJ Shelly, with Michelle Lee Entertainment, is spotlighted in this rockin' article from PGN! Check it out for great tips on choosing your own wedding deejay... and for info about discounts offered in the Philly area for fabulous services from Shelly!
http://www.epgn.com/columns/before-the-bells/7994-bringing-music-out-of-the-background
PGN writer Jen Colletta met DJ Shelly at our recent LGBT Wedding Expo in Bucks County... And soon enough, our tour of 'Same Love, Same Rights'® LGBT Wedding Expos will be returning to the area (March 15, 2015) and you may have the chance to meet Shelly and her crew in person!
For more info on the Expo, visit www.SameLoveSameRights.com - see you on the dance floor!
Last Updated on Wednesday, 29 October 2014 11:30
Hits: 63
(Boise, ID, October 22, 2014)—A 74-year-old Navy veteran who challenged Idaho's marriage equality ban so she could be buried with her late wife in Idaho's state-run veterans cemetery will have her wishes respected after Idaho state officials agreed to allow the couple to be interred together.
Today, Madelynn "Lee" Taylor went to the Idaho State Veterans Cemetery to make arrangements to have both her ashes and those of her late wife, Jean Mixner, interred together at the cemetery. Idaho officials agreed to Taylor's request following the National Center for Lesbian Rights' (NCLR) recent victory in the U.S. Court of Appeals for the Ninth Circuit, which found that Idaho's ban on marriage equality violated the U.S. Constitution. The court ordered marriages to begin on October 15, 2014, and directed the state to recognize the marriages of couples who married in other states.
Taylor served in the Navy from 1958 to 1964. In late 2013, Idaho officials denied Taylor's request to be buried in the Idaho State Veterans Cemetery together with her late wife, citing Idaho's laws prohibiting marriage by same-sex couples. NCLR and Boise attorneys Deborah A. Ferguson and Craig Durham of Ferguson Durham PLLC filed a lawsuit on Taylor's behalf, challenging the exclusion as a violation of the due process and equal protection guarantees of the U.S. Constitution.
"Words can't describe how incredibly grateful I am for all the work that went into making our wishes possible," said Taylor. "Idaho is where some of our best memories together are and it's where I want to spend eternity with Jean."
Last Updated on Wednesday, 22 October 2014 13:35
Hits: 62
How Exciting!!
15 years ago, when my partner Cindy and I began www.RainbowWeddingNetwork.com, we pounded the pavement to spread the word about our new LGBT Wedding Resource. Few then (including ourselves) truly believed we would witness such a turnaround on the issue of equal marriage rights in such a short time. Within just a decade and a half, we are set to see equal marriage in at least 30 states and the District of Columbia. Amazing!
At times, we have thanked the conservative right for their part in this strong leap forward... Would the issue have garnered so much national attention, without the conservatives making it such a hot-button topic at election times? It's a valid question, indeed.
Regardless, we are elated at the progress and ongong momentum! Thanks to all who've taken an active role in ensuring equal rights for the LGBTQ minority in America! And CONGRATS to all the happy couples who have married!
http://www.timesunion.com/opinion/article/Editorial-A-gay-marriage-victory-5818234.php
Last Updated on Monday, 13 October 2014 13:02
Hits: 85